<< First < Previous Home Next > Last >>
Switch to single page mode (larger images)
Home News Archive Credits FAQ Extras Links
November 06, 2012 -- Vote!
US General Election -- Tuesday, November 6th, 2012. Be there or be square!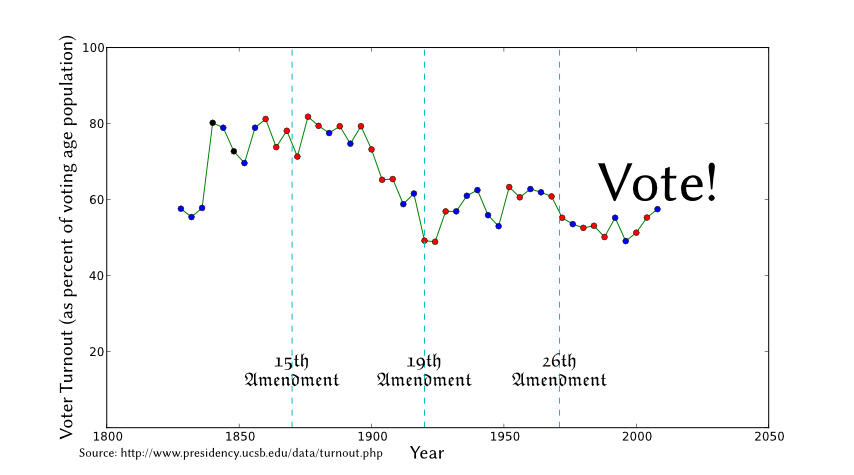 November 07, 2012 -- Pardon Our Dust
Tweaking the site layout a bit -- we've added navigation buttons to the top of the single-page view and the latest page of the comic to the homepage. Love it? Hate it? Let us know!
November 07, 2012 -- What a MESS
John "Lit Brick" Troutman is Kickstarting the first volume of Mary Elizabeth's Sock. The first 36 pages are available as a free CBZ for your previewing pleasure. The printed volume will include the first 89 pages plus bonus material.


Electric Puppet Theatre by Mark V is licensed under a Creative Commons Attribution-NonCommercial-ShareAlike 3.0 Unported License.
Permissions beyond the scope of this license may be available at http://eptcomic.com/faq.htm#licensing.