Electric Puppet Theatre -- Chapter 1, page 1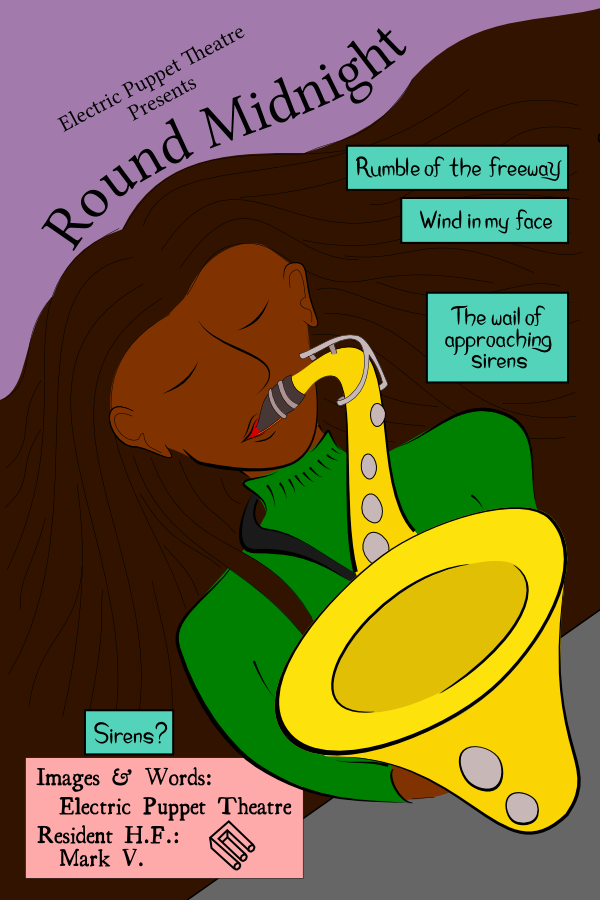 Welcome!
Electric Puppet Theatre is pleased to present Henson ex Machina, a tale of magic, music, and mad science.
Start reading here!
Latest News
let's face facts: if the entire Industrial Revolution was the outcome of moderately caffeinated cultural sugar high, a superintelligent animal with three all-encompassing drives and regular access to Cap'n Crunch becomes its own force of nature.
--K.B. "Otter" Spangler
K.B. Spangler is one of the three best writers in webcomics. So far, she's the only one of them writing novels. She's just put up a free sneak preview of Greek Key, her fifth novel. Go enjoy it!


Electric Puppet Theatre by Mark V is licensed under a Creative Commons Attribution-NonCommercial-ShareAlike 3.0 Unported License.
Permissions beyond the scope of this license may be available at http://eptcomic.com/faq.htm#licensing.