<< First < Previous Home Next > Last >>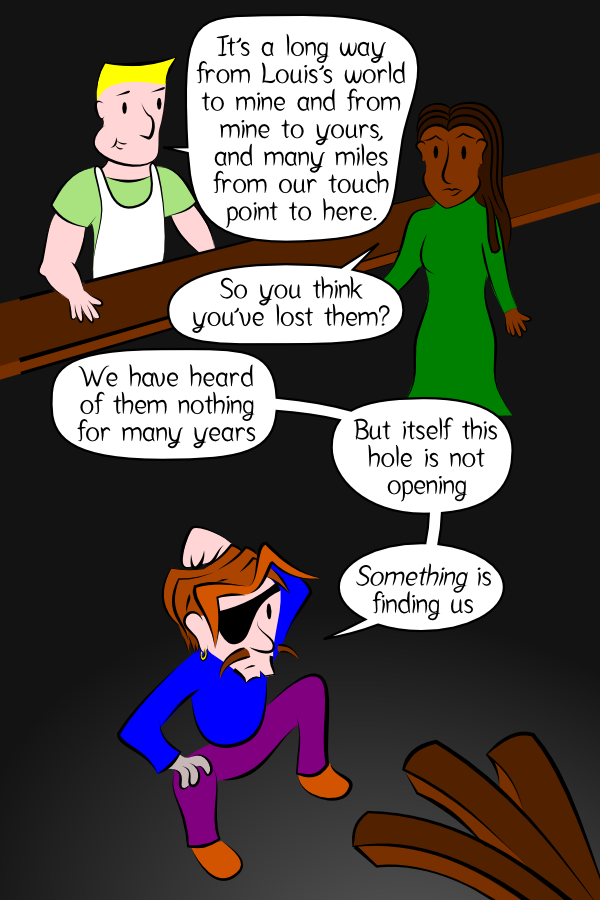 Ed: It's a long way from Louis's world to mine and from mine to yours,
Ed: and many miles from our touch point to here.

Janice: So you think you've lost them?

Louis: We have heard of them nothing for many years.
Louis: But itself this hole is not opening.
Louis: Something is finding us.

          
<< First < Previous Home Next > Last >>
Switch to double page mode (fits images in window)
Home News Archive Credits FAQ Extras Links
December 05, 2012 -- Web Comic Secret Santa
If you have a web comic, you still have a few days left to sign up for the Web Comic Secret Santa Exchange and receive a sweet piece of gift art like this!


Electric Puppet Theatre by Mark V is licensed under a Creative Commons Attribution-NonCommercial-ShareAlike 3.0 Unported License.
Permissions beyond the scope of this license may be available at http://eptcomic.com/faq.htm#licensing.