<< First < Previous Home Next > Last >>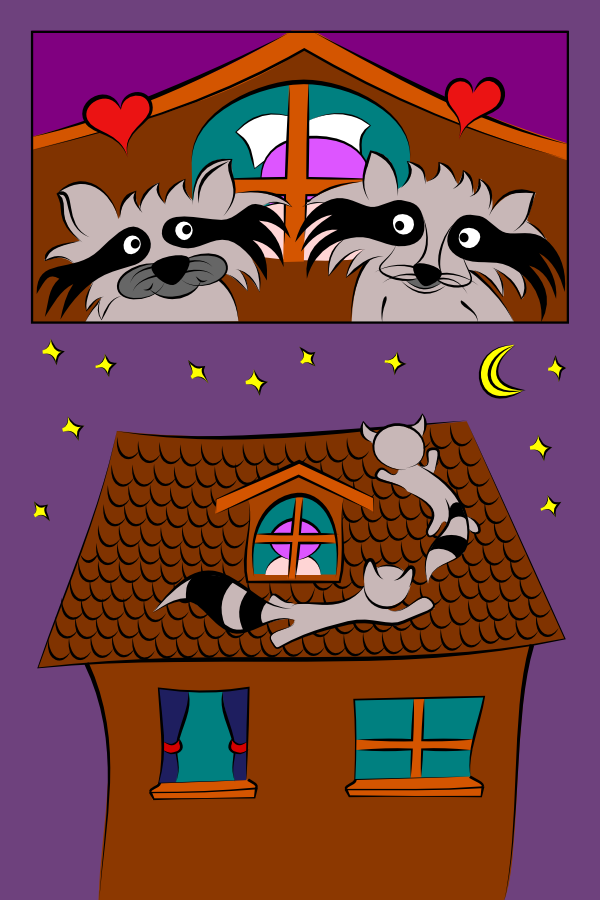 [[The raccoons turn away from Sara, look lovingly at one another]]

[[And chase each other across the roof of Sara's attic apartment]]

          
<< First < Previous Home Next > Last >>
Switch to double page mode (fits images in window)
Home News Archive Credits FAQ Extras Links
August 22, 2012 -- En Media Archive
...and let's not forget: MIRV, Primus, Green Day, Save Ferris, Supersuckers, L7, Sugar Ray the Indigo Girls Action Plus, and Lard.
August 22, 2012 -- Posner on Patents
Interesting
essay on patent reform
from
Richard Posner
.
August 25, 2012 -- Claymation Adventure
Long time indie-adventure game designer Deirdra Kiai has a new project: Dominique Pamplemousse -- a stop motion musical adventure game! Try out the demo, go behind the scenes for the making of the music and puppets, and consider chipping in to the game's IndieGoGo campaign (featuring such fabulous rewards as the stop-motion puppets themselves).
August 26, 2012 -- Dreamy Webcartoonists
A lot of familiar names in today's Foxtrot.
August 27, 2012 -- Puppet Update
Deirdra Kiai has just updated the reward levels for Dominique Pamplemousse -- $15 gets you the sheet music and $250 gets you an original puppet from the game. The fundraiser ends this Friday, so act soon!


Electric Puppet Theatre by Mark V is licensed under a Creative Commons Attribution-NonCommercial-ShareAlike 3.0 Unported License.
Permissions beyond the scope of this license may be available at http://eptcomic.com/faq.htm#licensing.