<< First < Previous Home Next > Last >>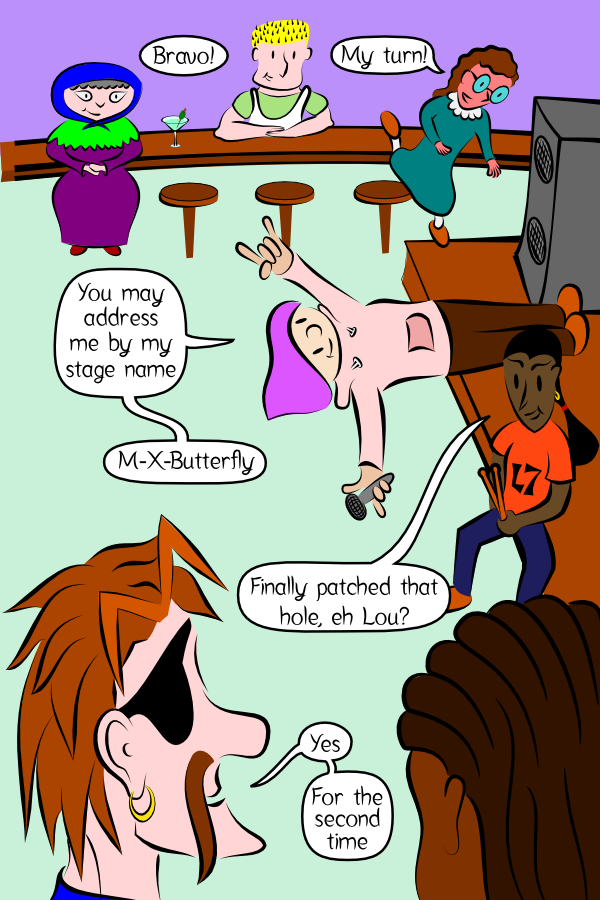 Bubbe and Ed: Bravo!
Jersey: My turn!
Sara: You may address me by my stage name, M-X-Butterfly
Pria: Finally patched that hole, eh Lou?
Louis: Yes, for the second time

          
<< First < Previous Home Next > Last >>
Switch to double page mode (fits images in window)
Home News Archive Credits FAQ Extras Links
November 30, 2011 -- Language donors desparately needed!
Nick Montfort has been robbed -- of his poetic impulse!
If you have language to spare, you can donate here.


Electric Puppet Theatre by Mark V is licensed under a Creative Commons Attribution-NonCommercial-ShareAlike 3.0 Unported License.
Permissions beyond the scope of this license may be available at http://eptcomic.com/faq.htm#licensing.